Alizjah Swenson
by Alizjah Swenson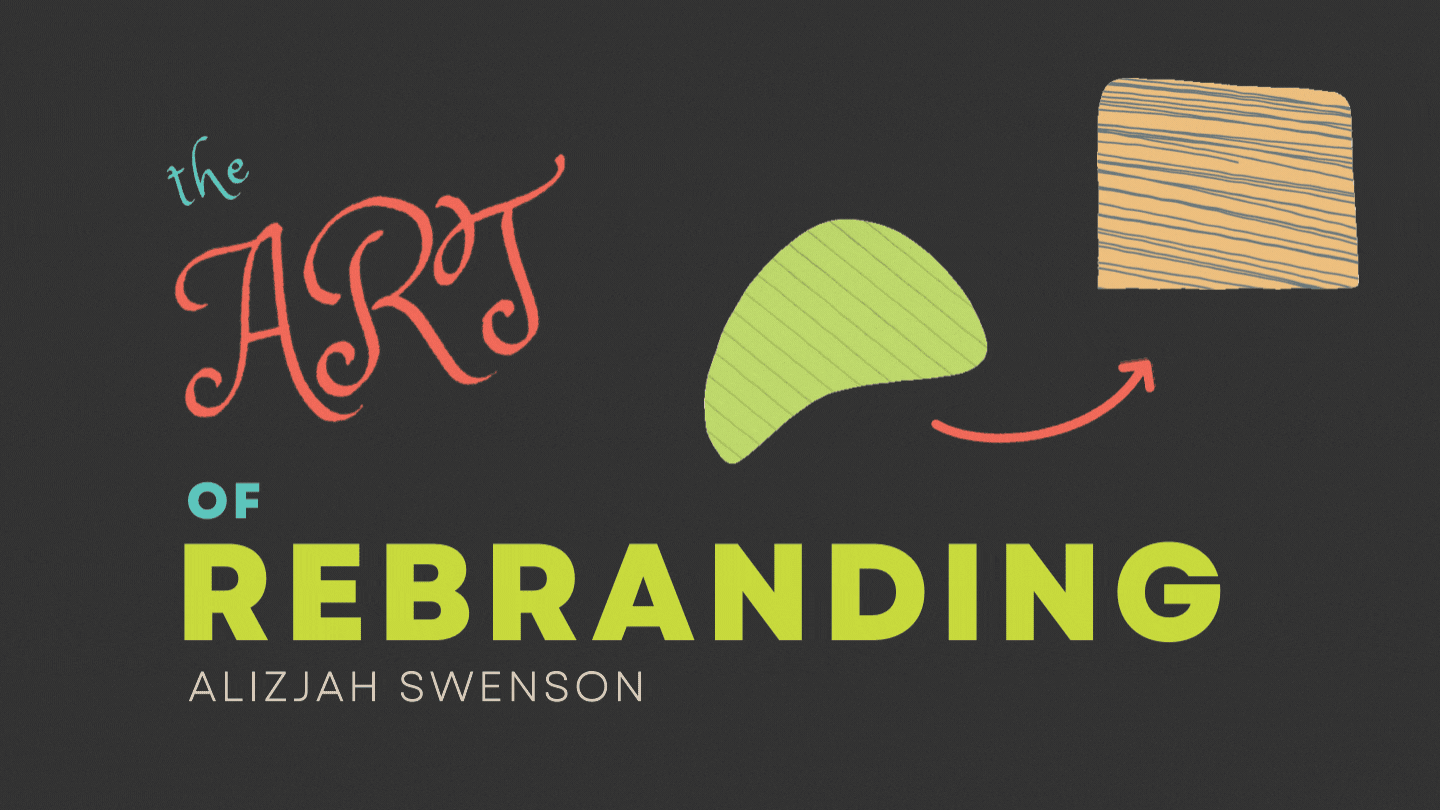 What Branding Does
Branding helps tell a story for a company, it explains who they are, what they sell, and so much more.
Branding also helps consumers and other brands recognize who the company is, whether it be a tagline, a logo, or simply the name of the brand.
Let's say you have a great product or service, but little to no branding. How are consumers supposed to know who you are or what you're offering? Maybe the problem is you don't know how to articulate exactly what your brand is because it is still being developed, so you decide to go with a logo, company name, and you go on to start your brand. Later down the line, when your company has further invested into new products or services you decide you need to rebrand.
The art of rebranding includes a lot of changes, a long process, and understanding. I say this because I underwent the process while at my first official job out of college, under the position I still currently hold - Marketing Coordinator. It was a HUGE undertaking three years ago, and still to this day I find things here and there that need to be changed from the old name PS Doors to the new name PS Industries® Incorporated.
The Main 3 Questions
To start off the rebranding, we had to ask ourselves 3 questions:
1. How can our rebrand

tell the story

better than it did before?
2. How will customers still be able to recognize/

build trust

in who we are?
3. What is the

message

we are trying to get across with our rebrand?
After you have figured out the answer to these questions and have decided on the perfect branding for your company, the long process begins.
The Rebranding Process:
Rebranding is a Process:
Notify employees and key stakeholders

Make internal changes

Set a launch date for your public rebranding

Let the world know the NEW you - Go Time

Get feedback
Notify Employees & Stakeholders
The process starts with notifying your employees and key stakeholders to ensure everyone is on board and they are aware of the rebranding. This can be very crucial because your employees are the face and voice of your company out in the general public. You want your employees to really feel the brand and embrace it, this could be done through a party celebrating the rebrand, new clothing or maybe even some new pens, notepads, etc. Either way, you really want a good internal connection with your brand and employees.
Make Internal Changes
Next is the big undertaking of internal changes such as backgrounds, email signatures, pens, and everything else that you see at your work desk with your company's logo on it. Depending on how old your brand is, there may be a crazy amount of changes that need to be made so I would suggest a well-organized checklist to keep you in order.
Set Launch Date
After internal changes have been started you want to pick a date to go public with the rebrand, this will give you a solid deadline to have most of your internal changes done, a marketing plan in place for the launch, and an email going out to current customers regarding your rebrand the day before or day of the launch.
Go Time
Once everything is set in place, you have your marketing plan ready for the day of launch, it's go time. The day of launch is going to be crazy, you are going to be changing over your website, sending out an email blast to new and old customers (with lots of bounce backs may I add), updating all your social media profile pictures, announcing your launch, and SO much more.
Get Customer Feedback
After the dust has settled and you have successfully launched your new brand, get some feedback. You can simply ask customers how they are feeling with the new branding or even send out a survey to get a feel of how it has impacted your business.
Phew! Now that I have told you about the process of rebranding, let's talk about some of my successes and some pain points that I had during and after the rebranding of PS Doors to PS Industries® Incorporated.
Successes & Pain Points
Recipe For Rebranding Success:
Create an internal changes checklist

Engage public with social media contests

Invest in company clothing for employees

Countdown to launch day

Inform customers
Case Study: PS Industries® Incorporated
Overall Success
Overall the rebranding from PS Doors to PS Industries® Incorporated went well, one of my favorite successes was a social media giveaway contest for our employees. We had a few prizes, and whoever posted the most within a month, with a hashtag we used throughout the launch, received the grand prize and others won clothing items with the new logo.
Pain Points
Informing old customers or not having the correct information

Getting distributors to update their websites

The number of changes due to how long the company has been around
Take-A-Ways
No project is complete without a few pain points, the hardest part for me was the sheer time that I spent updating things. It may take a while to fully rebrand, but it's OK if it doesn't happen overnight or even after a year, like me!
Overall, rebranding is not the same for any one person but I hope this allows you to understand more about the process of rebranding and give you ideas for a successful launch.
About the Author
Alizjah Swenson Marketing Coordinator
Alizjah Swenson is a proud University of North Dakota Alumni and current Marketing Coordinator for PS Industries®, a local manufacturing company. She utilizes her love for graphic design and marketing through product launches and branding, which is where she found her passion.
Alizjah lives in Grand Forks, ND with her boyfriend, Zac, and golden retriever named Archie.
When she is not at work, you can still find her marketing for her handmade earrings she sells on Etsy, going on adventures in Montana, or disc golfing with her little family.