Sue Skavlem
Updated: Sep 22, 2021
A Brand is many things. None of these things are complicated, but all of them are important.


KNOW YOURSELF
Wait, wait, wait.
Isn't a brand just look and feel? Or is it voice? Or I know… the Unique Unicorn Service you are, right?
These are all important tools to build your brand, but the foundation is more important.
What makes you YOU? Are you modern and hip? Are you personal and professional? Are you serious or flippant? These questions may seem elementary – because they are the basics. And if you want to build (or evolve) a good brand, you want to start with the basics.
I've developed a list of questions I give to new clients – and no surprise – they all have to do with brand.
Are you modern and hip? Are you personal and professional? Are you serious or flippant?
WHAT IS MY BUSINESS NAME?
Does it say who I am or what I do? Does it need to? (sometimes it's not necessary)
If your name says who you are or what you do, there's a lot less explaining to do. But there are exceptions.


WHO ARE MY IDEAL CUSTOMERS/CLIENTS?
Do you have an industry you are targeting? Great. Dig Deeper. What about a local region? Let's get crazy with it. Is there an age range, hobby, financial earning point, or gender? Almost there… How about a person with a plan or a need? Can you see it? This is how you build a client profile, and then more client profiles. (Start with 3)
Building Ideal Client profiles help you get your products or skills to the right people. Now you know who you need to talk to.
WHAT VOICE DO I WANT TO USE TO REALLY CONNECT WITH MY CLIENTS & CUSTOMERS?
Are you talking like the people you want to have a conversation with? What are their expectations? Do they need you to be serious? Do they need a quick transaction? Do they need information? Do they need to be heard?
Understanding your customer is one thing... but do they understand you?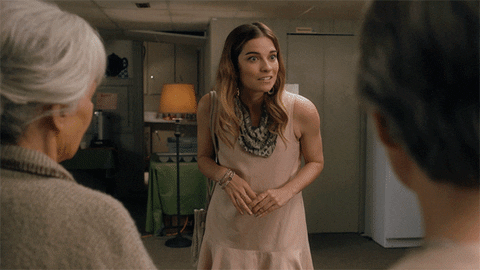 WHO DO I WANT TO EVOLVE INTO/LOOK LIKE?
Are there any competitors that I want to NOT look like? Are there any businesses or professionals in my field that I want to be the next So & So? Are there new markets, products, or demographics I want to grow into?
Will my brand fit there?
Starting out with an idea of where your business will grow into, should help shape the look and feel of your brand now.
WHERE WILL MY BRAND BE SEEN?
Will you be labeling products, sporting logo wear, or handing out sales tools? Will you be online? Will you be on billboards or company vehicles?
How do you hope your brand will represent you?
I thought there would be a question about fonts and colors.
Congratulations. Asking yourself questions is a great step on the journey to creating a business brand. Believe me, the look and feel is all in there somewhere. But you have to have the basic foundation to build a good brand.
Now, what kinds of colors to you feel drawn to?
IF you need more consulting, or you would like a professional to help, I'm here. Contact me today at sue@skavlemdesigns.com
Meet The Author
Sue from Skavlem Designs
When I make a design, I think – What can this do?
These designs don't just exist. These designs DO. They work hard alongside you and your business. These designs are levers. They are sales. They are engaged customers. They are brand recognition that gets you that meeting.
Top 3 things I love to do: Read. Paint. Snowboard.